On Monday, August 26th, the Northwoods Conference Center bustled to life as one family after another arrived for a week of sweet fellowship, fun memories, and spiritual growth. Michigan welcomed them for what some call "the best time of year in the Upper Peninsula"—with crisp mornings, sunny afternoons, breathtaking sunsets, and even some glimpses of the Northern Lights. From the lakefront to the tower, attendees and staff milled about, savoring the sweetness of this beautiful location.
Monday night the conference commenced with a powerful message from Dr. Larry Guthrie, sharing on God's pruning through seasons of ministry. Dr. David Gibbs also spoke that evening, explaining keys to experiencing "Great Grace" in one's life. He asked challenging questions, such as "When is the last time you spent an hour in prayer?" and "What are you asking God for right now?"
Tuesday morning, the children's programs commenced, spreading their contagious energy everywhere. In a meeting room overlooking Wolf Lake, the Pre-EXCEL girls learned life skills, including practical lessons on manners, proper table settings, and spiritually meaningful lessons on choices.
Downstairs, the Children's Institute explored the "Armor of God," complete with songs, skits, and Gospel presentations. A highlight of the week came when one boy committed his life to Christ in a beautiful, heartfelt prayer. That evening, he greeted his father by saying, "Daddy, I got saved today!"
Up in the tower, COMMIT young ladies discussed how to seek the Lord with their whole hearts during their irreplaceable youth. In the afternoons, they joined the other students for sessions on topics including missions work, decision-making, and Biblical foundations for relationships.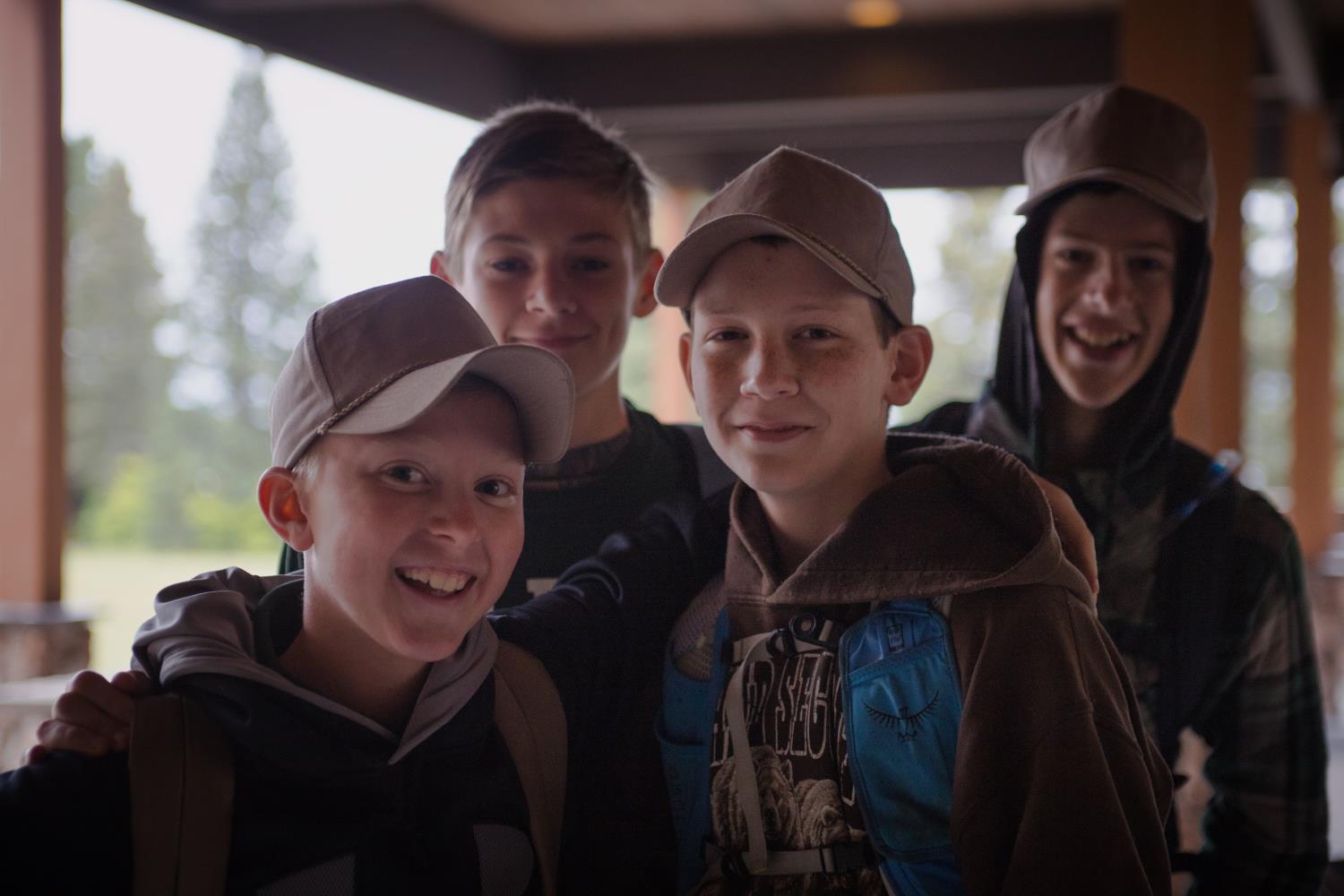 And last but not least, tearing across the grounds in rough semblances of military formations, ALERT Cadets sang jodies, memorized Scripture, and waged friendly wars in "human stratego." Needless to say, the muddy and grass-stained khakis at the end of the day told the stories of battles well-fought.
Through the afternoons, parents enjoyed "family-style" sessions in the dining room, including times of singing, praying, and sharing testimonies together between sessions. Some of the live conference speakers included Pastor Gary Fraley, Jon Burnham, Keith Daniel, Jeff Bedford, and Dr. S. M. Davis.
At the end of the week, the audience could hardly contain their smiles as one program presentation after another showed the fruit of the conference—Christ and the Gospel, known deeper and lifted higher in the hearts of the attending individuals and families. At the end of a wonderful summer of Family Conferences, participants can truly proclaim, "To God be the glory, great things He hath done"!