God worked in wonderful ways during the Excel class of 2022! Fourteen young ladies gathered in Big Sandy, Texas, for five weeks of on-site training and discipleship. Each week the young women attended classes designed to equip them to grow in grace and reclaim true beauty.
During the first week the students participated in Bible Study classes and learned how to engage with Scripture with both their hearts and their minds. One attendee said,
It changed my whole perspective when I understood the Bible not to be merely a collection of small stories, but rather a picture of God Himself. Instead of reading the story of David, for example, and taking away that I should be brave and conquer the giants in my life, I am actually left awestruck at the amazing judgment and salvation of Almighty God. The stories of Scripture are ultimately a reflection of the Lord's power and the redemption that comes through Jesus Christ.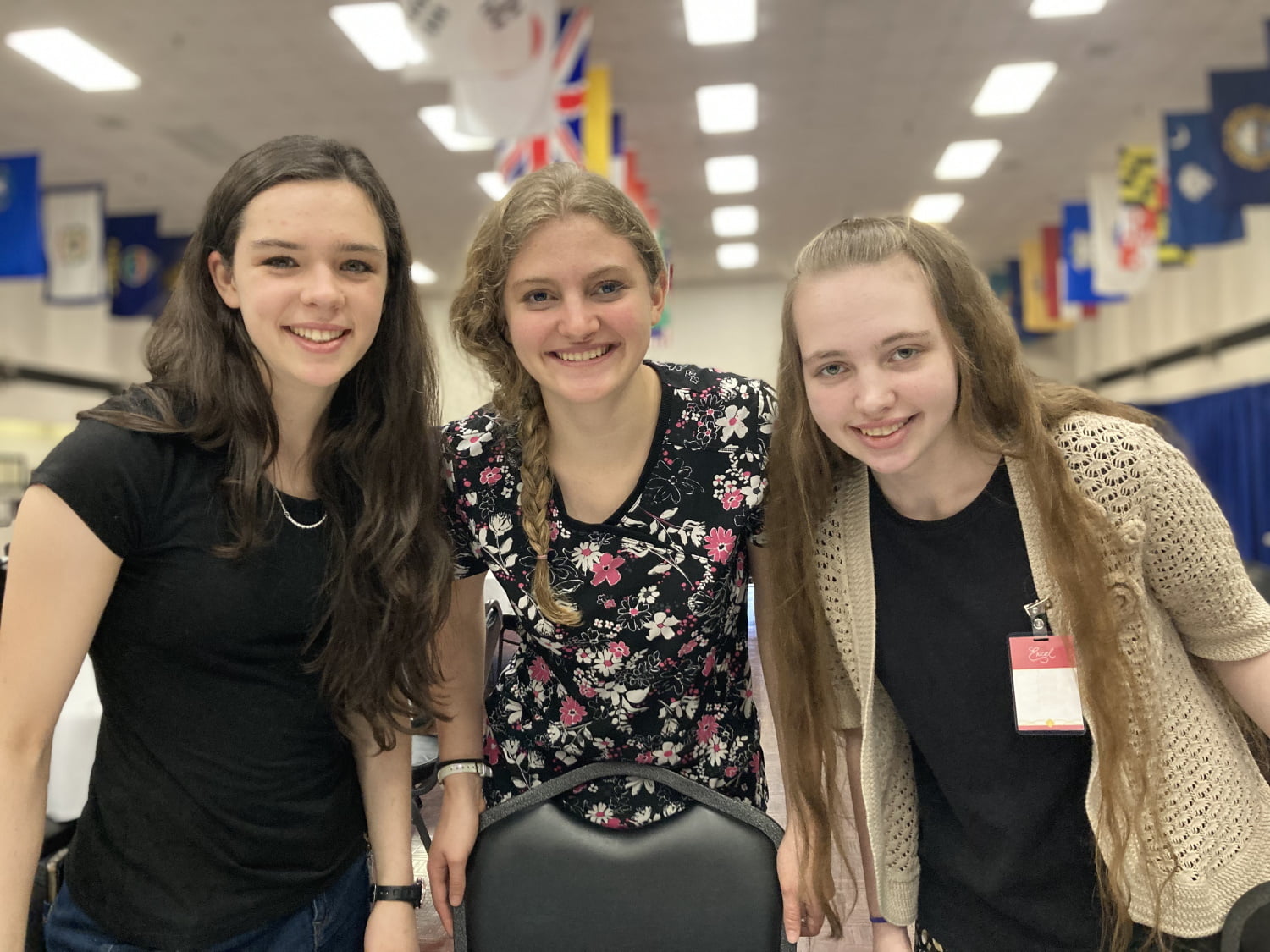 The second week of classes was action-packed. Each morning the class studied health and nutrition. The ladies learned about how God designed the body and how to care for the body since it is the temple of the Holy Spirit. Each afternoon was spent with skilled seamstresses in order to learn how to create a pattern and sew together a skirt. One evening the Excel students enjoyed the opportunity to collate Scripture booklets for distribution around the world!
As the Excel class neared the half-way point of the program, the students were introduced to watercolor and brush lettering techniques. The young ladies also spent time in concentrated classes, which included studying essay writing, hymns, the book of Nehemiah, and more. Other topics covered during the third week on campus included sessions about practicing forgiveness, spiritual warfare, and evangelism.
During the last weeks of Excel, the ladies learned about homemaking and hospitality. This specific training culminated in a fun, practical application: preparing and hostessing a tea party for the young staff girls on campus!
At the closing ceremony, each Excel participant shared how she had grown, and what she learned during the previous five weeks' session. Each one allowed God to work in her life and gained a deeper understanding of Who He is. The young ladies are now finishing the second part of the Excel program from their homes. At the conclusion of the on-site portion of Excel 2022, the staff heartily agreed with the psalmist: "The LORD hath done great things for us; whereof we are glad" (Psalm 126:3).