Mrs. Anne Garvin, 89, stepped peacefully into Heaven on June 20, 2021. Formerly of La Grange, Illinois, she was residing with her daughter and son-in-law in Plano, Illinois at the time of her Homegoing. Mrs. Garvin was preceded in death by her husband, Phil, in November, 2018.
Mrs. Garvin was born Anne Jeannette Gothard in Hinsdale, Illinois on March 30, 1932. After high school, she attended Wheaton College, where she graduated in 1954 with a Bachelor of Arts degree in Music. For several years she taught music and science at local schools. On June 14, 1958, she married John Philip "Phil" Garvin. The couple had met years earlier at Gull Lake Bible and Missionary Conference. The Garvins were talented musically and invested their abilities in Christian ministry throughout their sixty years of marriage. Sometimes both would play piano accompaniment for churches, retreats, and conferences. Other times Mr. Garvin would joyfully play the piano while Mrs. Garvin skillfully accompanied him on the organ. For many years, both Mr. and Mrs. Garvin were "regulars" for musical accompaniment at IBLP's conferences. Mrs. Garvin also directed the IBLP headquarters student handbell choir for a number of years.
God's Word was very important to Mrs. Garvin. She read it daily and was alert to opportunities when she might encourage someone with Scripture. Oftentimes, her handwritten cards contained not just the reference, but also the Scripture written out for the recipient to read along with the note. She was articulate and precise, and enjoyed writing and mailing family Christmas letters to keep in touch with friends and extended family.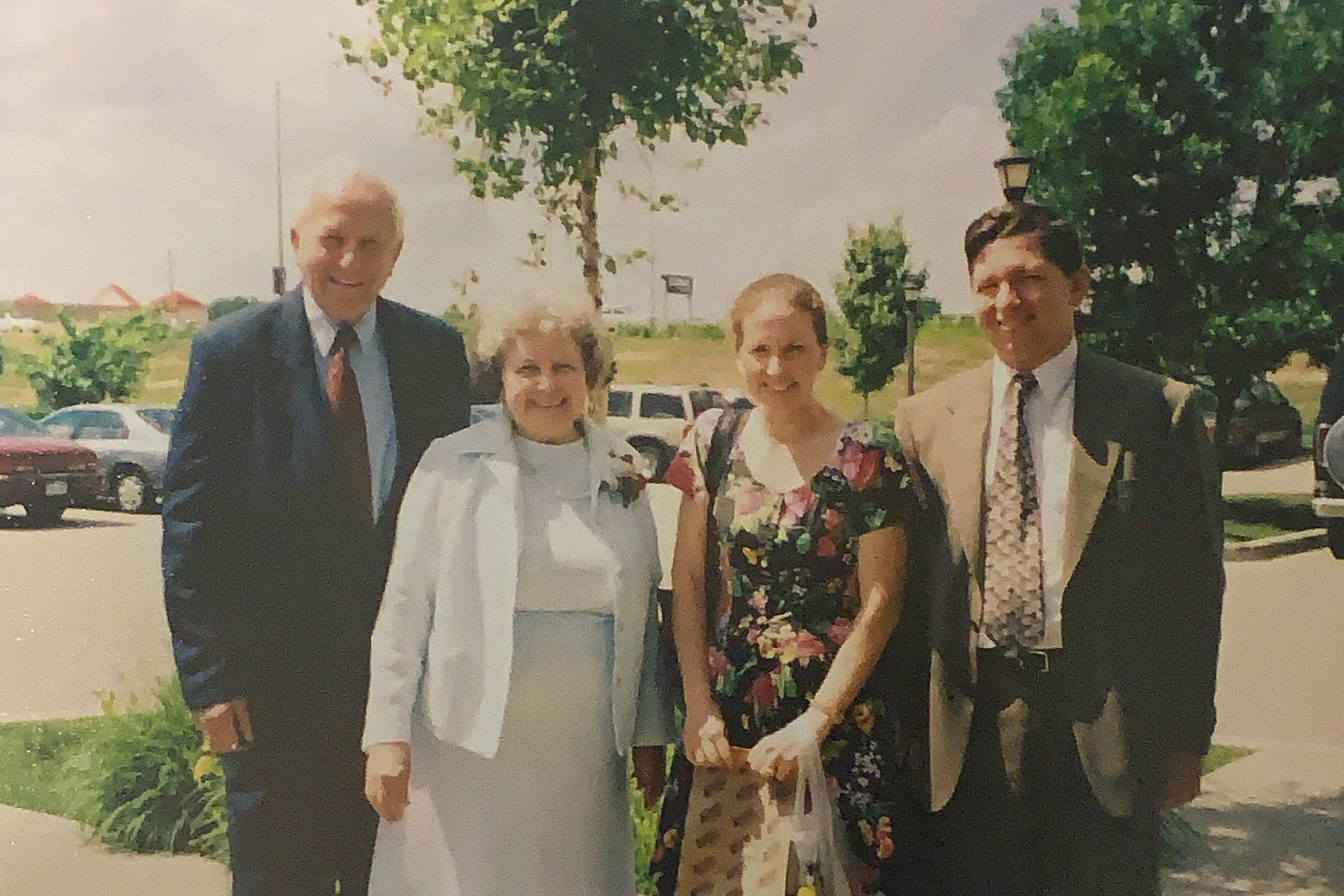 Mrs. Garvin is survived by her two children: Carol (Nick) D'Argento and John Garvin. She is also survived by three grandchildren: Katie (Tyler) Stearns, Jenn Chione, and Joe D'Argento, and one great-grandson, Zayden Chione; three siblings: Laura Heiniger, William Gothard, Jr., and David Gothard; also, numerous nieces and nephews. She was preceded in death by her husband, Phil; her parents, William Sr. and Carmen (Torres) Gothard; and two siblings: Joan Musil and Stephen Gothard.
Mrs. Garvin's memorial page can be found at https://www.christianfuneralservices.com/obituary/anne-garvin.